When one thinks of Sugar Flowers many think of the soft frosting type of flowers. Sugar art has come a long way and an old Art of Sugar has resurfaced.
Sugar Flowers can be made in many types of mediums. From Chocolate, Gumpaste, Pulled Sugar, modeling clay, wafer paper and buttercream. How they look and the stability of them are different based off of the medium or ingredients used.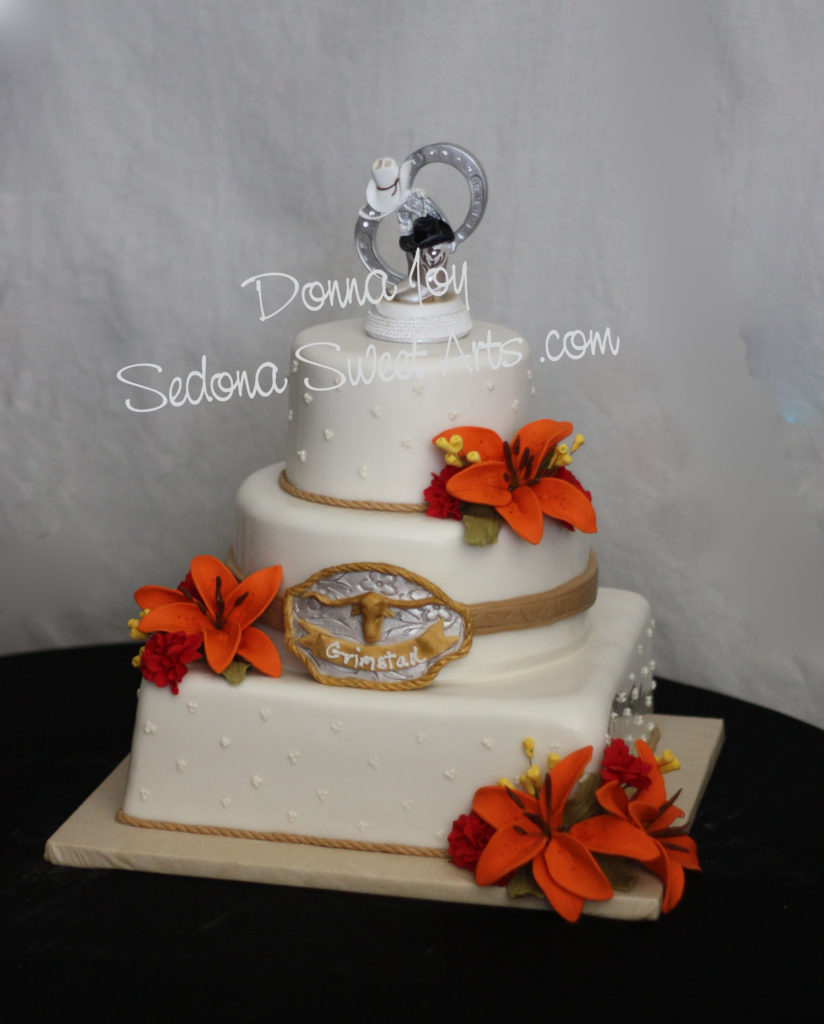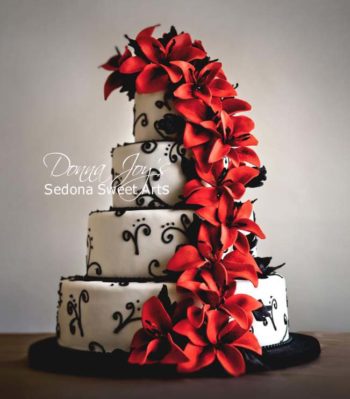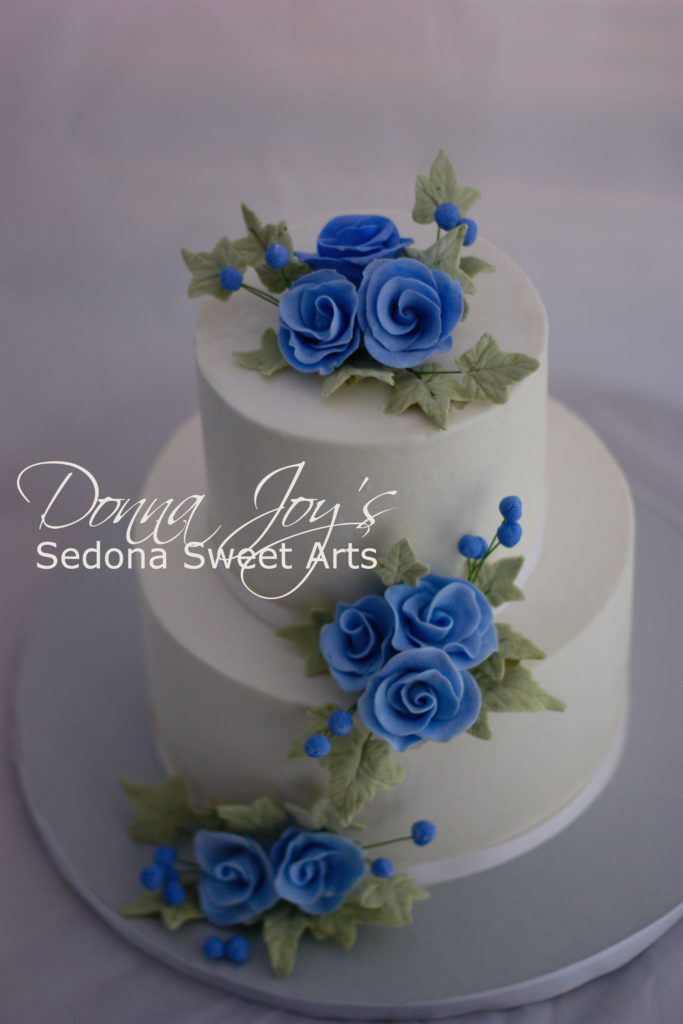 Many things can be made from pastillage as it harden and keeps it shape. Gazebos, Bows, baby cribs, crowns, are just a few of the options that Donna Joy has made. The reason this type of sugar works is because of the hardening aspects of the sugar. It truly becomes as hard as bone china and depending on the thickness can additional textures in cracking and craze.
Pastry Chef and Cake Artist Donna Joy can create flowers in any of the flower types. Creating them in Pastillage Sugar give the sugar flower a unique look and allows the Sugar piece to last under the conditions of a special event like a wedding.
Pastillage sugar is used as the sugar hardens holding the shape of petals and leaves. The process of creating these gems is done by creating hand sculpting each petal and leaf making shapes, textures or impressions on each one.
These Flowers are NOT eaten become as hard as bone china. If you keep them dry and out of sun they can last for years. If you drop them they will break.
There is a lot of work that goes into making these type of sugar items. Nothing is easy about create them. The shapes, textures, colors are sensitive to the tools and ingredients on hand. Matching those with the event. The process is time sensitive.
White sugar Roses, calla lilies leaves
Sugar Roses, calla, berries and leaves
Sedona Wedding Cakes
Custom made by Donna Joy
Sedona Sweet Arts
Artisan Products

Blue Sugar Flowers

Sugar Lilies

Sugar Sunflower

Sugar Calla Lilies

Assorted sugar

Modern on step Sugar Roses


Wine bottled Cake

Blue Calla Lilies

Sedona Wedding Cakes

hand Sculpted Pastillage Sugar Orchids

assorted Sugar Flowers

Sugar Baby in Crib Topper

Sugar Lily

People Magazine named Donna Joy Varney as Arizona top Wedding Cake

sugar Flowers.

Sugar Elephant Baby Shower Cake

\h sugar branch and flowers

Red Sugar Lily Cake

sugar calla lilies

Assorted sugar

Sugar Flowers Calla

Pink Sugar Lilies

Flame Calla lilies

Sugar Orchid

Mixed Succulent

Assorted Sugar flowers

Matching colored sugar flowers

Sugar carved Dogs

Sugar Tree standing

Sugar Topper

Sugar Flowers

gold Sugar Orchids

Sugar Leaves, berries Acorns